---
Threat Scenarios is proud to present our first annual Tactical Handgun Match at the Linden Gun Range in Linden, CA on May 4th & 5th, 2019.  This exciting event will feature a variety of situations designed to showcase your shooting skills.  Each course will feature a 180 degree field of fire, multiple positions, as well as target engagement from behind cover and on the move. Come shoot Saturday or Sunday!
---
---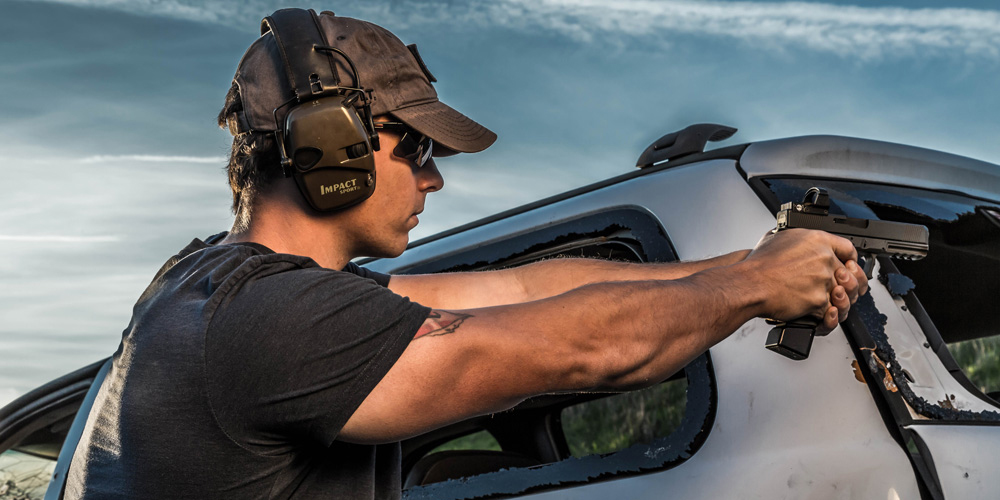 Test Real World Skills
Neutralize paper and steel targets with speed
and accuracy. Fire and move.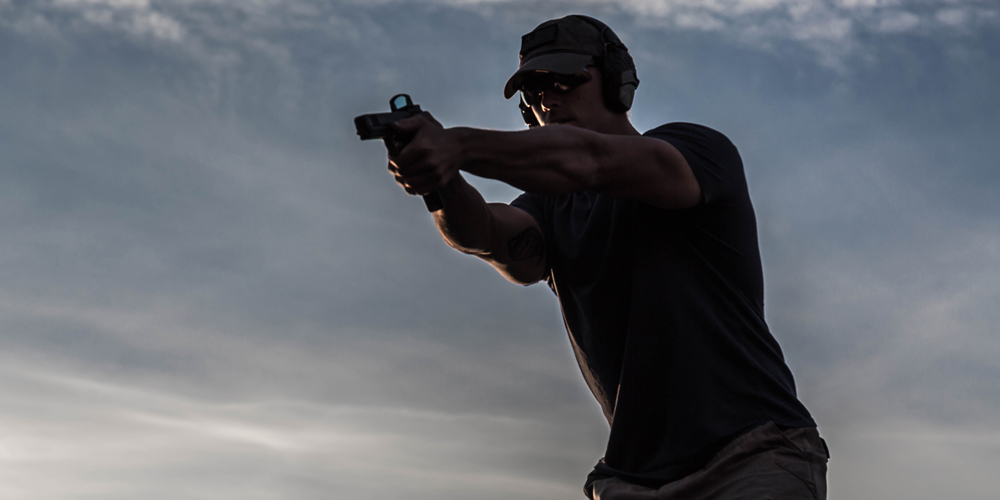 Use Real World Equipment
No race or gamer gear allowed.
Shoot your duty, CCW, or home defense firearm.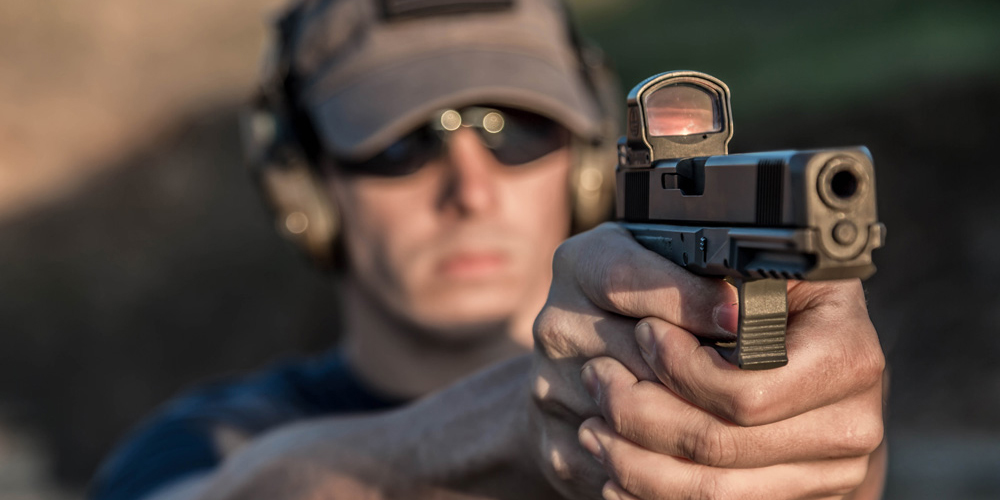 Practice Real World Focus
Simulate pressure situations by pushing to finish courses of fire under the clock.
$500
Best Overall Individual Time
Additional Trophies and Prizes go to the 2nd and 3rd place overall finishers.
$1000
Best Overall Team Time
Additional Trophies and Prizes go to the 2nd and 3rd place overall teams, with a special award going to the best Law Enforcement or Military team.
Trophies and Prizes for category winners, along with random draws to match participants.
FAQ
Match Information
The Tactical Handgun Match was designed to test skills related to defensive shooting. These skills include:
Shooting with speed and accuracy.
Shooting from behind various types of cover.
Shooting on the move.
Hitting moving targets.
Manipulating a firearm efficiently, including reloading.
Moving from position to position quickly. The rules are designed to:
Allow the use of a wide range of real world (non-competition) handguns and equipment, including slide mounted optics.
Require a minimum amount of equipment in order to be competitive (e.g. one double magazine pouch, a friction retention holster, and three 10 round magazines).
Simulate shooting from challenging positions, such as around and under pieces of cover. Shooting positions will be marked by fault lines so that there is no ambiguity as to what competitors are expected to do.
Encourage "tactically sound" strategies such as reloading behind cover, while allowing competitors to manage their own ammunition (no mandatory magazine retention or reloads unless specified in the stage description) and target engagement (targets may be engaged in any order from shooting positions, unless specified in the stage description).
Simplify time-based scoring so that shooters can easily see where they are in relation to their peers.
Discourage "gaming of stages" such as by stacking shots on a target to achieve a slide lock reload, by skipping shooting positions or stage requirements, or by allowing competitors to shoot stages multiple different ways.
If you have never shot in competition before, you are welcome to attend this match. If this is your first match, please consider the following:
This match is designed for people who are already proficient with firearms. It is recommended that you have had some sort of formal training (such as military, law enforcement, or private defensive/CCW instruction like Threat Scenarios, Gunsite, Front Sight, etc.) prior to registering.
You must be able to safely draw, shoot, and move with a firearm.
If you have had no previous organized training, we require you to have completed a competition preparatory course prior to participating in the match (such as the
Linden Gun Range New Shooter Course
).
This match will take one day to complete. During registration, select a day (Saturday or Sunday) on which you'd like to shoot. Members of the same team are allowed to shoot on separate days. May 3rd: Setup and Match Staff Squads shoot. May 4th: Gates open at 8am. Mandatory shooter's meeting at 9am. First shot at 9:30am. Squads 1-6 shoot. May 5th: Gates open at 8am. Mandatory shooter's meeting at 9am. First shot at 9:30am. Squads 7-12 shoot. We anticipate each day's competition going until approximately 4pm. The awards ceremony will take place on Sunday and will begin within an hour of the last shot fired.
While we believe that good physical fitness is important to defense, it is not the goal of this match to test your strength or stamina "on the clock." We will require you to perform various movements like sprinting or dragging/carrying an object like a dummy or briefcase. However, this is primarily a match of shooting skill. For example, one stage may require you to navigate a brief obstacle course prior to shooting. In this situation, the obstacle course will be run under a par time (as in you will have 30 seconds to complete the obstacle course portion). Competitors who complete the obstacle course portion in less than 30 seconds will simply have more time to rest before the actual stage time begins. No special protective gear (like kneepads or gloves) is required.
There will be a BBQ food truck on site to provide lunch during both days of the match. Lunch must be paid for separately and on-site during match day. We request that you indicate during your registration whether you plan to buy or bring your lunch so that the BBQ truck can plan their supplies accordingly.
We will make every effort to accommodate your disability. We may apply various time based rule modifiers according to your ability to shoot the stages. Please
Contact Us HERE
to explain your situation.
We will have several side matches with provided firearms (including a simple bullseye match) which competitors may choose to enter during either day of the match. Entry can be made in cash at any time during either day (no pre-registration). Additional information will be made available in the weeks prior to the match.
Staff Range Officers will receive a free match entry slot, will shoot on the Friday afternoon before the main match, and will receive free lunches during the match. ROs will be assigned to work with a partner on a single stage throughout the weekend. Staff ROs are required to have worked in an official capacity at previous USPSA/IDPA matches, and are recommended to be certified by USPSA NROI. If you'd like to register as staff, please
Contact Us HERE
, and we will send you registration information.
Safety Rules & Procedures
Linden Gun Range is a COLD RANGE. This means that all firearms must be unloaded at all times, except while under the direct supervision of a range officer. Magazines must be kept out of the firearm, and hammers must be down on all holstered firearms. When you arrive at the range, your firearm must be UNLOADED in a closed case. After match registration, you will be directed to one of many SAFE AREAS in which you can unbox and holster your unloaded firearm (with the hammer down and no magazine inserted). SAFE AREAS are the only places where you are allowed to handle your firearm without range officer supervision. No handling of ammunition is allowed in the SAFE AREA. Violation of any range safety rule at any time will result in match disqualification.
When your squad approaches the stage, you will be given a stage briefing which explains what to do, and you will have five minutes to walk through and inspect the stage. There will be no surprise stages, and the expectations of the stage will be clearly laid out. You will then form a shooting order. When you're not immediately up next on a stage, you are expected to help tape, paint, and reset targets. When it is your turn to shoot, the range officer will issue you several commands which you will follow prior to beginning the stage.
When it is your turn to shoot, you will be called up by the range officer and directed to do the following:
MAKE READY (now you may load your firearm, take a sight picture, or do what you need to do in order to get ready to shoot the stage, including assuming the start position).
ARE YOU READY? (if you say anything other than "NO" the range officer will proceed with the range commands).
STANDBY (the start signal will go off in the next couple seconds).
TIMER BEEP (this is your signal to start shooting).
IF FINISHED, UNLOAD AND SHOW CLEAR (if you're done with the stage, clear the firearm in front of the range officer by dropping the magazine and ejecting any round from the chamber).
IF CLEAR, HAMMER DOWN (pull the trigger on the unloaded gun to demonstrate that it's unloaded).
HOLSTER (reholster your handgun).
STOP! (if you hear this, freeze and wait for further instructions).
While the Tactical Match contains stages which require real world skills, it is still necessary to institute several safety rules which are universal to any practical shooting range. During the course of fire, if the participant does any of the following, it will result in an immediate disqualification:
Breaking the 180. The gun must be pointed downrange at all times, even when the competitor is moving uprange. This is enforced through an invisible line running parallel to the rear berm. If the muzzle points anywhere behind that line at any point (even if the muzzle is directed at the sky or the ground), it will be considered to be breaking the 180.
Finger in the trigger guard while not engaging targets or while reloading.
Accidental (Negligent) Discharge.
Sweeping any part of your body with the gun's muzzle at any time.
Reholstering a loaded firearm, except on the MAKE READY command.
Losing control of the firearm at any point (including dropping the firearm, bobbling and catching it, or knocking it from a prop or a table). This rule does not extend to magazines, which may be dropped at the competitor's discretion.
Equipment
You can use any safe/reliable semi-automatic handgun which is suitable for everyday use (i.e. no "race model" handguns like Tanfoglios, CZ Shadow 2s, or 2011s.) Handguns must be chambered in 9mm, 10mm, 40S&W, or 45ACP. More powerful calibers are given a scoring advantage (see below). Handguns may have iron sights or slide mounted optics, and may be customized (including the use of flashlights or laser sights). Certain "race-style" modifications such as excessive slide lightening, compensators, frame mounted optics, frame weights (including magwells weighing more than 2oz), slide racking levers, and aftermarket thumbrests are disallowed. No pistol caliber carbines, magnums, or AR pistols allowed. The handgun "ready condition" will be specified in the stage briefing, but generally will require either the hammer to be down (DA) or a thumb safety to be engaged (SA) on firearms with external hammers (striker fired handguns do not require external safeties to be engaged). If you want to shoot a gun which you believe may be disallowed by the rules, please
Contact Us HERE
and we may grant an exception to allow you to shoot the match for no score.
View the full RULES here.
Yes. Regardless of your actual magazine capacity, any magazine used during the course of fire must be loaded to no more than 10 rounds. Guns may start in 10+1 configuration (10 in the magazine, with one in the chamber).
You should bring at least three magazines with a 10 round capacity, or four magazines with an 8 round capacity. We recommend beginning each course of fire with 30 rounds on your person.
Holsters are required. We also recommend a sturdy belt. You may use any everyday carry holster (such as hip or thigh mounted, or IWB) except for one which will cause you to sweep your body or point the muzzle uprange during the draw. Examples of illegal holsters include appendix carry, chest mounted, shoulder, or cross draw holsters. Race holsters (such as ones which only cover the triggerguard) are also not allowed. Holsters do not require retention features to be enabled (and we recommend that Serpa buttons be removed for safety reasons). You will not be moving much from the start position with a loaded and holstered firearm.
Magazine pouches are recommended, but not required. They may be of any type and mounted on any location of your body, provided that you can access them safely. You can even use your pockets. Magazines must be contained in either a pouch or your pockets, and may not be mounted via tape or magnets. A single pouch capable of carrying two magazines will be suitable for this match.
Factory boxed ammunition is highly recommended and preferred. Competitors who choose to bring reloaded ammunition may be subject to a chronograph to determine if the ammunition they're using is up to factory power factor. Competitors using reloaded ammunition below power factor will shoot for no score. Power factor is calculated by the weight of the bullet in grains multiplied by the velocity in feet per second / 1000. (180gr bullet travelling 1000fps = 180PF) Our power factor floors are 125PF for 9mm, and 165PF for 10mm, 40S&W, and 45ACP. You should bring at least 200 rounds.
Absolutely! All positions are designed to be 8 round neutral (although 10 rounds in the gun allows you to miss more). Additionally, higher power cartridges are given a scoring advantage. You should bring at least 4 magazines if each magazine only holds 8 rounds, or 5 magazines for a 7 round magazine capacity.
Scoring
Register as a member of a three person team. When you're done shooting the match, your times will all be added together to create your team score.
The match is scored using time plus penalties. Sound activated timers will record your shots as they're fired. Your time will be your last shot fired. Penalties will be added to this time as necessary. The fastest overall time for the match wins.
We will use standard IDPA torso targets for the match. Each target has three scoring zones: -0, -1, -3. (Click HERE for an example.) For the sake of simplicity (and to avoid confusion with the scoring zones), we will be referring to those scoring areas as -0 = Alpha, -1 = Charlie, -3 = Delta.
Targets are scored by either being neutralized or not being neutralized. There are no "point totals" for hits. Targets will be considered neutralized when hit with at least two shots in areas which depend on the power of your ammunition:
9mm: Two hits on the target with at least one shot in the Alpha (center zone) and one hit anywhere else on the target. Or two shots in the Charlie zone. Example of a failure to neutralize: Charlie/Delta.
10mm/40S&W/45ACP: Two hits on the target, with at least one being a Charlie or Alpha. Example of a failure to neutralize: Delta/Delta.
Each Failure to Neutralize (FTN) will incur a 3 second penalty.
Some stages may require three shots to the target (two to the body, and one to the head). In this event, a miss on the head will also result in a Failure to Neutralize penalty.
No.  All courses of fire will be clearly laid out in advance to the competitor, including the order of shooting positions and various stage requirements (such as dragging a dummy with one hand while shooting).
Procedural Penalties will be assessed for:
Reloading in the Open (i.e. not within the fault lines of the shooting area): 3 seconds.
Failure to Engage Targets (FTE): 5 seconds.
Engaging targets while not following course description: 3 seconds per shot fired or per position (depending on the advantage gained).
Unsportsmanlike Conduct: 10 seconds per infraction or a match DQ. Targets may be engaged in any order from shooting positions within the fault lines, unless specified by the stage description. For example, a competitor may choose to engage targets from right to left, or left to right. Stage descriptions may specify a certain order for target engagement (e.g. two shots to the body on each target, then one shot to the head on each target).
The use of cover will be simulated by barricades, vision barriers, and fault lines. However, targets may be engaged in any way from within the specified shooting areas. Shooters will not be required to slice the pie, or to memorize an engagement sequence or some sort of pre-determined "tactical priority." The exception to this is if a target engagement sequence is specified in the stage description (see above). Stages will be designed in such a way that an efficient tactical approach to a target array will likely be the fastest. An example of this is a shooter engaging targets as they become visible as he or she rounds a piece of cover. Shooters will also never run past open, non-neutralized targets.
There are no restrictions on handling your magazines after the start signal. Competitors may manage their ammunition as they see fit. Reloads must be performed from within the designated shooting areas (i.e. "behind cover").
This match is designed to test your skills to hit targets with speed and accuracy under pressure. Many of the things you will be doing on stages (such as shooting around vehicles) are the same things you would do in a defensive drill. The scoring system reflects your level of gunhandling proficiency and gives you a barometer to compare yourself with others. If you are interested in focusing on tactics such as slowly slicing the pie, assessing threats, and communicating, we highly recommend that you register for one of our force-on-force classes where you will experience return fire from roleplayers. However, we find that skills gained from diverse live fire training often transitions very well into the shoothouse.
Yes. Law enforcement officers are eligible to compete in a separate division in addition to being scored within the overall results. There is also a separate team prize for the best law enforcement team.
To compete as a law enforcement officer, just click the relevant button during the registration process.
Yes, if you would like to shoot the match for no overall score, you are welcome to do so. In this case, you will receive a copy of your scorecard but your overall time will not be publicly posted with the remainder of the match results. You will still be eligible for random draw prizes (but not performance prizes from the main match).
If you would like to shoot for no score, just click the relevant button during the registration process.
---
Register
---
Bookings are closed for this event.
---