Address
American Canyon
American Canyon
California
Napa County
94503
United States
This is members-only private land, and access is restricted.  Your instructor will email you the exact location prior to the class.
Upcoming Classes
Nov 6, 2022 at 9:00am - 1:00pm
The purpose of this class is to acquaint and familiarize...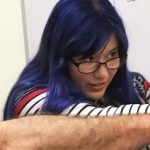 Dec 17, 2022 at 2:00pm - 6:00pm
Defensive Handgun 1 is the "Next Steps" in your training,...